Tourism Establishment Census of Bhutan 2021.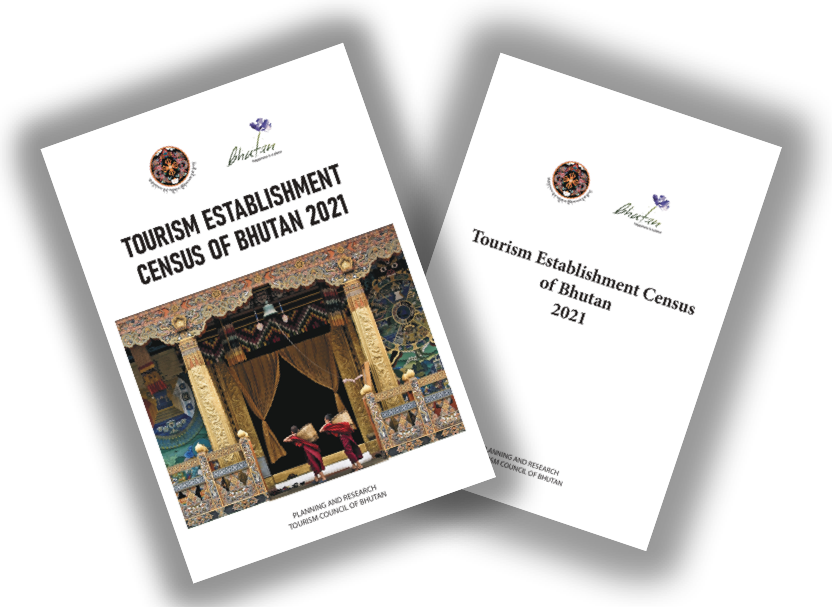 The Tourism Council of Bhutan is pleased to present the Tourism Establishment Census of Bhutan (TECOB) 2021 which will complement our efforts towards the development of a proper System of Tourism Statistics (STS) for Bhutan. It will also help with the measurement of tourism's economic contribution to the economy and enhance and improve the availability of supply-side tourism statistics in the country.
TECOB 2021 is the first census of the Tourism Establishments in the country and provides a wealth of information that will enhance our understanding of the operations of the establishments within the tourism industry in Bhutan. The publication contains the economy-wide results of the tourism establishments in Bhutan covering major tourism industries namely: Accommodation, Food and Beverage Service Activities, Transport Operators, Tour and Travel Agencies, Health and Wellness, and other Tourism Activities. The report presents statistics on the tourism establishments, type of establishments, geographical distributions, employment, available facilities and services, and clienteles amongst other. It also includes analyses of tourism establishments and statistical tables.