2nd edition of the Digital Booklet on the Village Home Stays (VHS) in Bhutan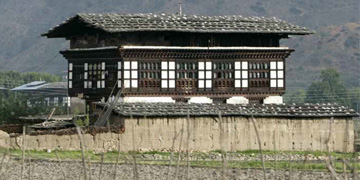 TCB is pleased to bring out the second edition of the digital booklet of the VHS in Bhutan. The objective of this publication is to disseminate information and promote VHS to the visitors at home and abroad. The first edition was launched on 27th September 2020 coinciding with the World Tourism Day under the theme "Tourism and Rural Development". In the second edition, we have included the new VHS registered with TCB since the first edition and the comments and suggestions provided by the Dzongkhags and the tour agencies. 
VHS plays an important role in providing accommodation services to visitors mainly in rural areas. It is an opportunity for visitors to stay with the host family and get a genuine and firsthand experience of lifestyle in rural areas. For the host family, it is an opportunity to earn additional income through tourism and improve their livelihoods. Apart from accommodation services, VHS also organizes a myriad of exciting activities such as village tours, hot stone bath, farm work, cultural programs and many more.
 As of March 2021, there are 158 VHS across the country.
Please click below for the booklet.