River Survey Report 2020.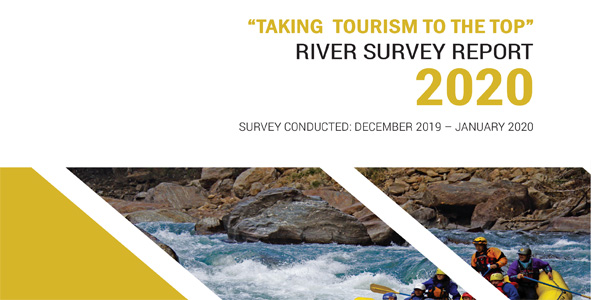 The Tourism Council of Bhutan is pleased to present the River Survey Report 2020. The report is an assessment and analysis of the major rivers for rafting and kayak tourism.
The report presents the findings of 22 river stretches that have been assessed using criteria such as difficulty level, accessibility, length, unique character, and attractions along the rivers. While some of the rivers have the potential for multi-day rafting and kayaking excursion or could be coupled with other activities like mountain biking, trekking/hiking, and cultural tours.
We hope that the River Survey Report 2020 will provide useful insight and necessary information for promotion of commercial and recreational rafting activity.

Management 
Tourism Council of Bhutan