Thuendrel: Inter Faith Chanting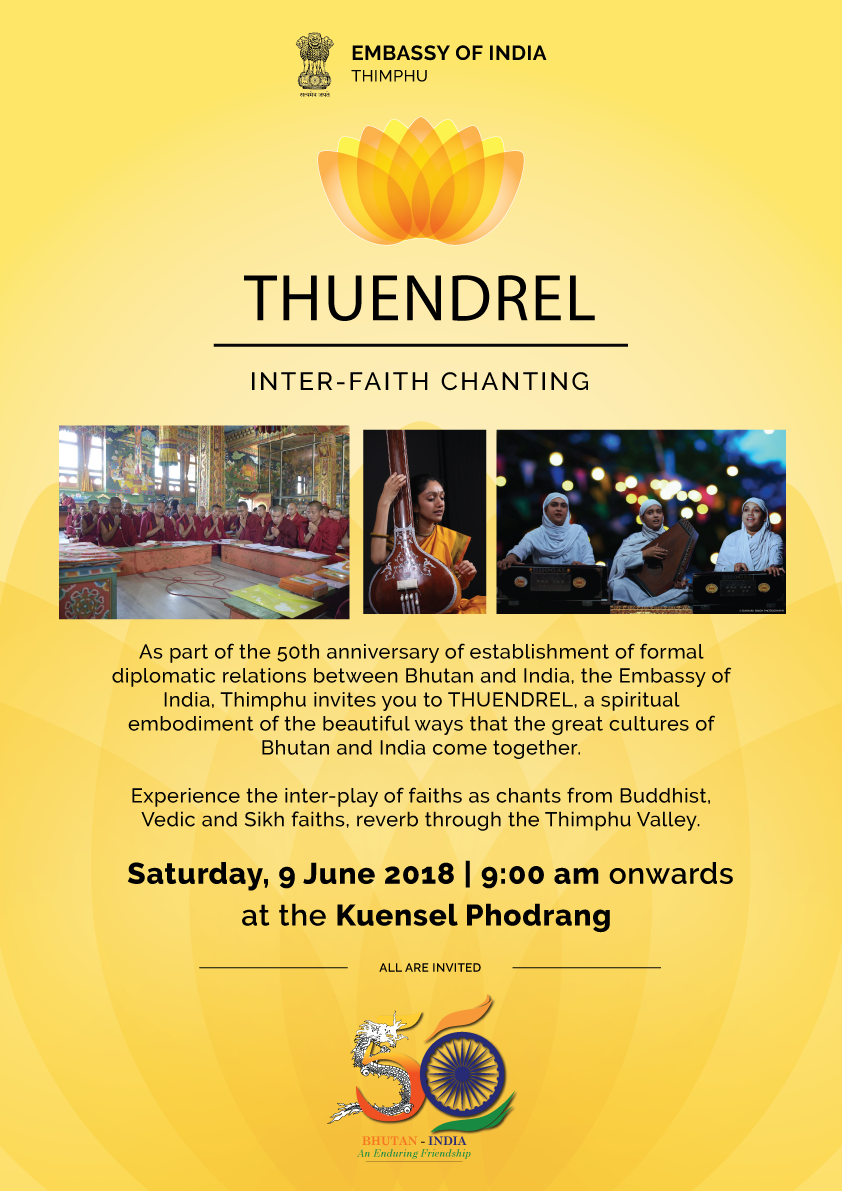 The Embassy of India, Thimphu brings an event called Thuendrel: Inter Faith chanting, in celebration of the 50th year of diplomatic relationship between Bhutan and India. It is an spiritual event which will have Vedic chanting, Gurubani, Zhabdrung Phunsum, Zhanag Ngacham, and Zheng Shig Pem.
The event is going to be of great interest to our visitors and an opportunity to experience the inter-plays of faiths as chants from Buddhist, Vedics and Sikh faiths come together.
As the event is open to everyone, you may bring your guests to experience this spiritual event.