Bhutan Everest Tours and Treks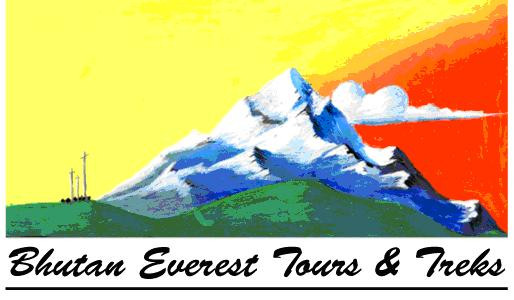 Bhutan Everest Tours & Treks is a registered tour company bearing valid trade license no. 1021033. The company was founded in the year 2006, with an objective of offering higher value-added services to prudent travelers. The company is owned and founded by HB Tamang. He is your best guarantee that booking your trip through him would be a right choice. He make every effort to ensure that your short stay in Bhutan is comfortable, safe and pleasant and would go back home with fond memories of Bhutan.

Bhutan Everest Tours & Treks is managed with a team of well experienced, knowledgeable and dedicated staffs who are always there at the side of you to take care of your needs and comforts. We have developed programs that are informative through which we hope to acquaint you with this enchanted kingdom of Bhutan. Whatever your choice, we are confident to deliver the best. Our local experts will lead you in your entire tour in Bhutan to make you experience all that is special about Bhutan. Whether it is awe-inspiring mountain views, trekking on the pristine mountains, colorful religious festivals, lush valleys, witnessing local folk dances, archery match in the village with traditional bows and arrows or simply the charm and gracious hospitality of the people, you will enjoy every moment of your time in Bhutan. On top, our guides are flexible and always willing to go extra mile to fulfill your aspirations. This is not the end, we continue to learn through Bhutan Everest Tours & Treks and the feedback we get from our clients to enhance our services.