BHUTAN NYINZER EXPEDITIONS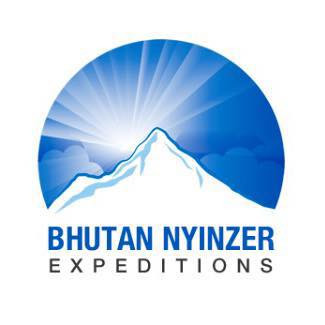 Bhutan Nyinzer Expeditions was set up to present the best of Bhutan to its well-wishers. The reason why we call ourselves 'Nyinzer' that in the local dialect means "light that cut through darkness created by ones ignorance".

To facilitate our mandate, we have a team of dedicated professionals who will take care of all your travel needs. Since the main reason for your trip to Bhutan would be to experience a different life here, with our local knowledge, we will help you unravel the mysteries of Bhutan and in the process, help you find a different side of you. Since we are licensed by the TCB (Tourism Council of Bhutan) as a Tour Operator and also a registered member of ABTO (Association of Bhutanese Tour Operator) and ASTA (American Society of Travel Agent), you can count on us to be accountable to you if ever the need arises. Our motto is to serve you with the best services, which are here in Bhutan, give you the utmost satisfaction, and make it a most memorable trip in your life.