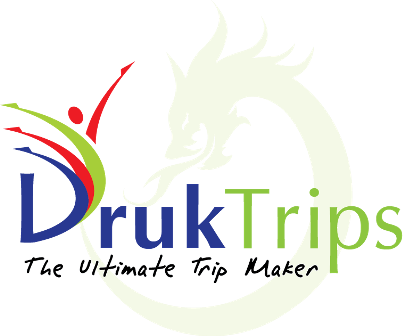 DrukTrips is one of the best Bhutan tour operators that offer attractive Bhutan trip packages for a memorable experience of the land of the thunder dragon.
As a modern Bhutan tour and travel agency based in Thimphu, the country's capital, DrukTrips started its operations in the year 2014. In a short span of time, it has become popular among tourists for its professional and trustworthy services.

Why Us
We, the people behind DrukTrips, are a group of locals, who are directly connected with the rich cultural heritage of the land of the thunder dragon and have a richer travel experience of Bhutan. Our personal input gives a special distinction to the DrukTrips Bhutan tour and travel plans.

Apart from our personal involvement, we have a pool of experienced guides, who help you discover the awesomeness of Bhutan's natural and cultural diversities, so you make the best of our Bhutan Tourism Packages.

DrukTrips is committed to making your Bhutan travel and tours a lifetime memorable experience.

We suggest that you read the testimonials of the tourists who have used our services to get the first-hand information.