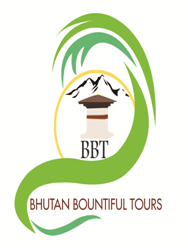 Bhutan Bountiful Tours is a registered tour and travel firm. It is one of the tour & travel offices with the latest ideology and innovation sales packages making a successful travel holiday in Bhutan. The vision of the office is to fulfill dream of a traveler through our continuous research and survey of the taste and choice of a traveler.

Working professionals are friendly and fully equipped to cater the services at any time and spaces. Cultural tour, trekking, nature tour, pilgrimage and many other activities are handled with utmost care and dedication.

Our service is at your disposal.