A Way to Bhutan Tours and Travel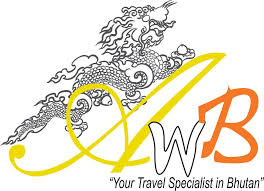 A Way to Bhutan Tours & Travels is a legitimately-run tour company in Bhutan that functions in line with all prevailing norms of the Royal Government of Bhutan.

It is our goal and commitment to make you visit to Bhutan most memorable and enjoyable by providing our heartfelt outstanding service. With our extensive travel experience, we will work to make your planning and travel as care-free as possible giving you more enjoyment at your destination. Our travel arrangements are designed to give you a tailored travel experience based on your interests and dreams. We work hard to ensure we find you the most exciting, intriguing and amazing destinations and experiences that work within your budget.

A Way to Bhutan Tours & Travels goes one step further to ensure the elements of comfort, service, environment, cuisine, basic and luxury facilities, conditions of cleanliness and management, and only then usher our guests into the facilities.