ALL BHUTAN CONNECTION PRIVATE LIMITED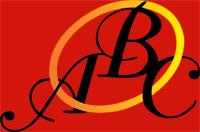 ABC is managed by dedicated group of professionals with years of accumulated experience and equipped with an excellent infrastructure. We are committed to offer impeccable services to our valuable guests. ABC's (All Bhutan Connection) management will take care of all formalities to ensure smooth travel for your holiday in to Bhutan and its neighboring countries of Nepal, Tibet, and India.

In Addition to our extensive trekking and cultural programs, we also organize festival tours, and mountain biking, bird watching tours, textile tours, flora and fauna, Home Stays, Pilgrimage trips and International Air ticketing for the convenience for guest. We are also only agent who can cater lectures on different subjects by different Bhutanese Scholars on Buddhism, (Gross National Happiness) GNH, Flora and fauna, Policy of the government, Economy, NGs, Tradition and culture for bigger groups without any extra cost and can be arranged for individuals on request.

In partnership with reputed international tour operators, we provide one of the best tour and trekking services in Bhutan. Our Tour Guides are very knowledgeable and have vast experiences to undertake different tours and trekkings.