Ati Jong Tours and Travel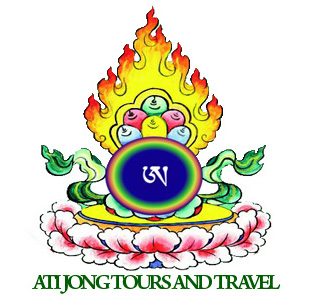 Bhutan Ati jong, a tour and travel company is situated in an enchanting city of Thimphu, Bhutan. We are esteemed Tour Operators company aim to offer our clients an unforgettable and pleasing experience in exploring Bhutan. We offer a full range of Destination Management Services and Tour Packages to clients and travel partners worldwide to experience the best of BHUTAN. We also organize special Interest tours with emphasis on Arts and Crafts, Yoga, Wildlife, Architecture and Cultural Bhutan.

With a belief in quality and services, Bhutan Ati jong Tours is a reliable and efficient travel organizer in Bhutan for foreign and domestic tourists, business travelers, special interest visitors and events. We can handle travel arrangements in all over Bhutan, including itinerary design, tour planning, hotel/resort booking, transportation, ticketing, visa, , tour guides, cultural entertainment programs, customized tours, conferences, seminars, weddings, events, pilgrimages, etc. We have successfully rendered our services to thousands of satisfied clients in past few years.

After years of experience in the tour and travel industry, our respected CEO laid the foundation stone of our company in the year 2017. With her guiding force and our expert professionals, we have grown as one of the leading tour and travel service providers in Thimpu. Bhutan Ati jong Tours is your true travel partner, offering you safe, comfortable and personalized tour and travel services. We have surpassed other competitors in the market when it comes to quality, professionalism and honesty. Our professionals toil hard to achieve complete client satisfaction through their par-excellence knowledge and experience.