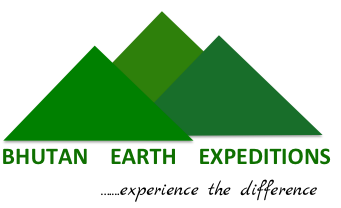 Bhutan Earth Expeditions give you the opportunity to explore the most interesting and culturally unique places in the Kingdom of Bhutan. Bhutan is a small Buddhist country squeezed between the most populous countries on Earth, China to the north and India to the south. A population of barely 700,000, Bhutan has managed to retain its distinctive cultural identity. It is the last Himalayan kingdom, with the landscape breathtakingly spectacular, with ancient Buddhist monasteries perched on the cliffs and mountain tops and beautiful villages scattered across the valleys.

If you are looking for perfect holiday destination this year, Bhutan is the right place to visit. Experience the unique culture and traditions or get yourself immersed in natural wonders, Bhutan will never cease to amaze you.

With the experienced and enthusiastic team of Bhutan Earth Expeditions, your trip to Bhutan will be a memorable one. We offer all kinds of tour packages including Cultural Tour, Adventures etc.

Make Bhutan your next holiday destination!!!!