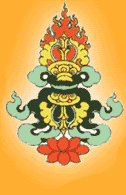 We have been in tourism business since 1999. We have had many visitors from all over the world and some of them have become personal friends for life. So far, all our tours and travels had been very successful and meaningful. Some of our notable achievements, apart from regular successful trips so far are as below:

* We worked as the Liaison and logistics provider in Bhutan for the joint teams of Honolulu Academy of Arts, Hawaii and Asian Arts Museum of San Francisco, USA during the preparation of the 'Dragon's Gift Exhibition' (Sacred Arts from Bhutan) that traveled USA and Europe from 2008-2010.

* In 2009, we connected Wheaton College, Massachusetts, USA to Royal Thimphu college, for American student's 'study abroad program' in Bhutan and assist in organizing periodical trips around Bhutan for the students.

Our specialties are in the field of Buddhism, Bhutanese History, Culture, and Treks in Bhutan. Please do not hesitate to contact us at any time. Trashi Deleg!