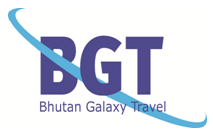 Bhutan Galaxy Travel is operated in the year 2010.

Bhutan Galaxy Travel meaning: (A journey to a beautiful/Enchanted and unique destination in the universe).Our Agent is an inbound tour operator base in Thimphu, the capital city of Bhutan. It is registered with the Tourism Council of Bhutan, Licensed by Royal Government of Bhutan, and a member of Association of Bhutan Tour Operators.

As a team of dedicated young professionals, we provide unparalleled experience in Bhutan tour and trekking business. We are committed to an ethical way of working. Bhutan Galaxy Travel offers high quality service in the tour and trekking business. We believe in providing our visitors with unforgettable experiences and catering to the personal and individual needs of our guests.