Bhutan Rabjung Tours & Treks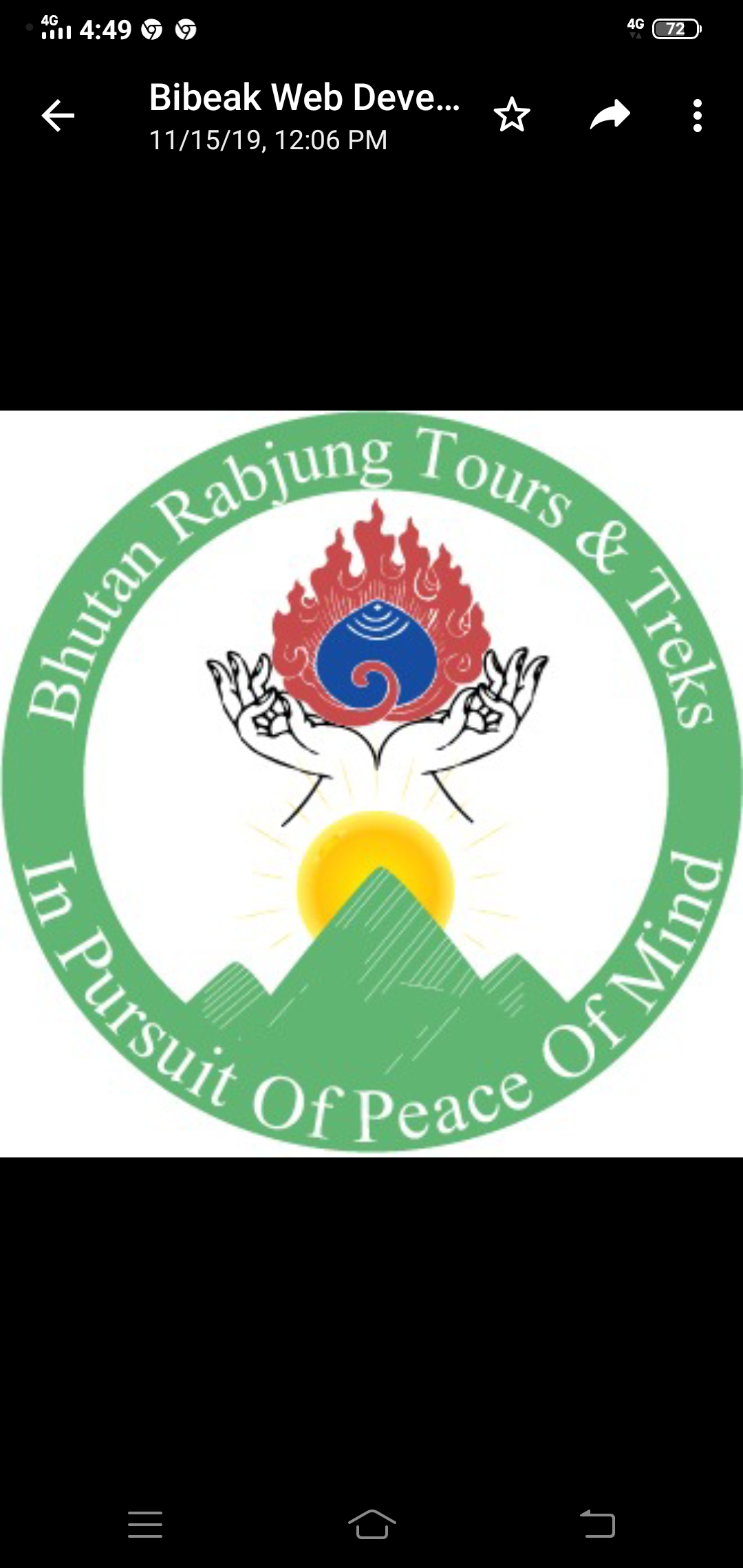 A veteran of the hospitality and tourism business, Bhutan Rabjung Tours & Treks has seen the emergence, growth, and proliferation of Bhutan's tourism industry, including the dramatic leap in the number of tourists visiting Bhutan. This conveys a very simple message – Bhutan's position as a tourism destination is climbing the rungs and tourism is becoming a competitive venture.

However, we have not been affected by this mushrooming of tourist agencies. Instead, the number of visitors availing our services annually has been increasing, including diversity of the countries and cultures that the visitors come from. This conveys another simple message – we are good at what we do, and offer our clients what they ask or need.

We have a range of services/products that you can choose from; scale virgin peaks; traverse through the Himalayas and have a communion with Nature; feast on the beauty of unsoiled Nature; interact with people who live at heights of 5000 meters or more; experience the feeling of seeing and touching some plants and animals that are not seen anywhere on the face of the world; observe Bhutan's form of Buddhism and its culture showcased through the fascinating Dzongs (Fortresses), Tsechus (religious festivals) and people.

And all through, you will be accompanied by guides who have had decades of experience in the industry. You will be traveling in imported luxury cars and buses and your camping sites will resemble hotels. It is because our means and end are both excellence blended with professionalism.

While we have our packages, based on your interests, we can customize your visit. You could plan for a trek with a cultural trip and vice versa. Your words are final and binding.

Bhutan Rabjung Tours & Treks welcome you to Bhutan – The land of thunder dragon.