Bhutan Spread-Wings Tour and Travel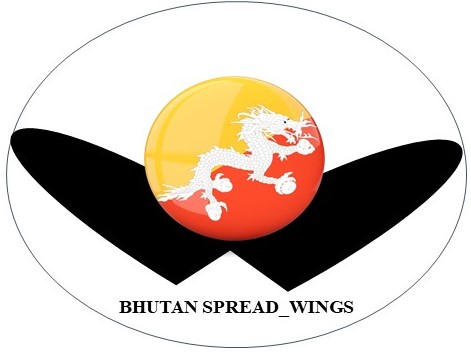 Bhutan Spread_Wings Tour and Travel is an inbound travel specialist based in the kingdom of Bhutan. The company is certified and licensed by the Tourism Council of Bhutan under its license number 1036346.

The core values of our company are:

Respect
Kindness
Reliable

The company is being managed by a team of professionals, highly motivated to provide you a premier travel experience with our itineraries tailored to suit your need, interest and comfort. We arrange your flights, visa applications and other arrangements to make your trip to Bhutan a success.

We have licensed professional guides who have profound knowledge on our local festivals, culture, history, places and trekking routes, and they would be guiding and sharing their knowledge throughout your travel in Bhutan.

Starting out as a client of our travel company, you will soon become a family of our company, going to amazing places and experiencing a different way of life, without the hassle of planning the details. This allows you to relax, enjoy the moment by being part in what is going on around you, and living in the moment. While seeing the serene sights and landscapes of the country, the company aim to inspire our travellers to experience a new meaning of life.

The company would also allow you to indulge into our unique local way of life, feel the warmth and kindness its people, and live its culture and traditions. These things would occasionally take you back into the times and constantly make you live between the past and present.

With our value-added services, we ensure that your travel experience with us in Bhutan would be the most memorable and enriching of anything that you have experienced in your life.
TASHI DELEK !