Blue Mountains Tours and Treks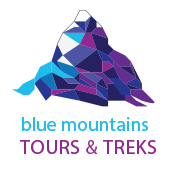 Blue Mountains Tours & Treks organizes tours that suit the clients' choice and their needs. We endeavor to deliver highly personalized, packaged experience for our guests.
Over the years we have handpicked the best guides, the most hospitable accommodations and engaging tours for our guests.
Come visit "the land Thunder Dragon" through us. Let us be the door to your steps into Bhutan, a land trodden by few.