Blue Poppy Tours and Treks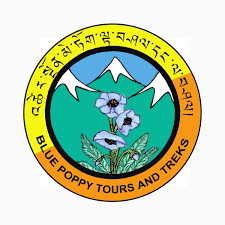 Blue Poppy Tours and Treks was set up by Choki Dorji. We chose the name because the blue poppy is the national flower of Bhutan. We are based in Bhutan but we have a small office in the UK and we specialise in tailor made trips to Bhutan for independent travellers and small groups. Our primary focus is on designing trips to suit our clients' personal interests. We don't use a "one size fits all" approach and we work closely with you to make sure that we plan a holiday for you that will meet your expectations.

We'll pull out all the stops for you, from helping you decide what kind of trip you'd like, sourcing that elusive Bhutanese textile, or even arranging archery lessons! You may already have a plan for your trip when you contact us or you may just know when you want to travel and the budget you have to spend – whichever it is, just ask and we will be happy to help.
We have extensive experience of guiding western tourists around Bhutan and a good understanding of your needs and interests. Our mission is to offer you an exotic, yet comfortable travelling experience in our homeland, based on what you want to see and do. We have explored every corner of the country and we can share with you our intimate knowledge of festivals, trekking routes and places of cultural and historical interest. All the guides we employ are fluent in English, have years of experience in Bhutan's tourism industry and are trained and licensed by the Bhutan government.

We pride ourselves on the standard of service that we offer, both at the planning stage and also once you arrive in Bhutan – the number of referrals we get from satisfied clients (not to mention repeat visits) is testament to this. Travel to Bhutan with Blue Poppy and you won't be disappointed!