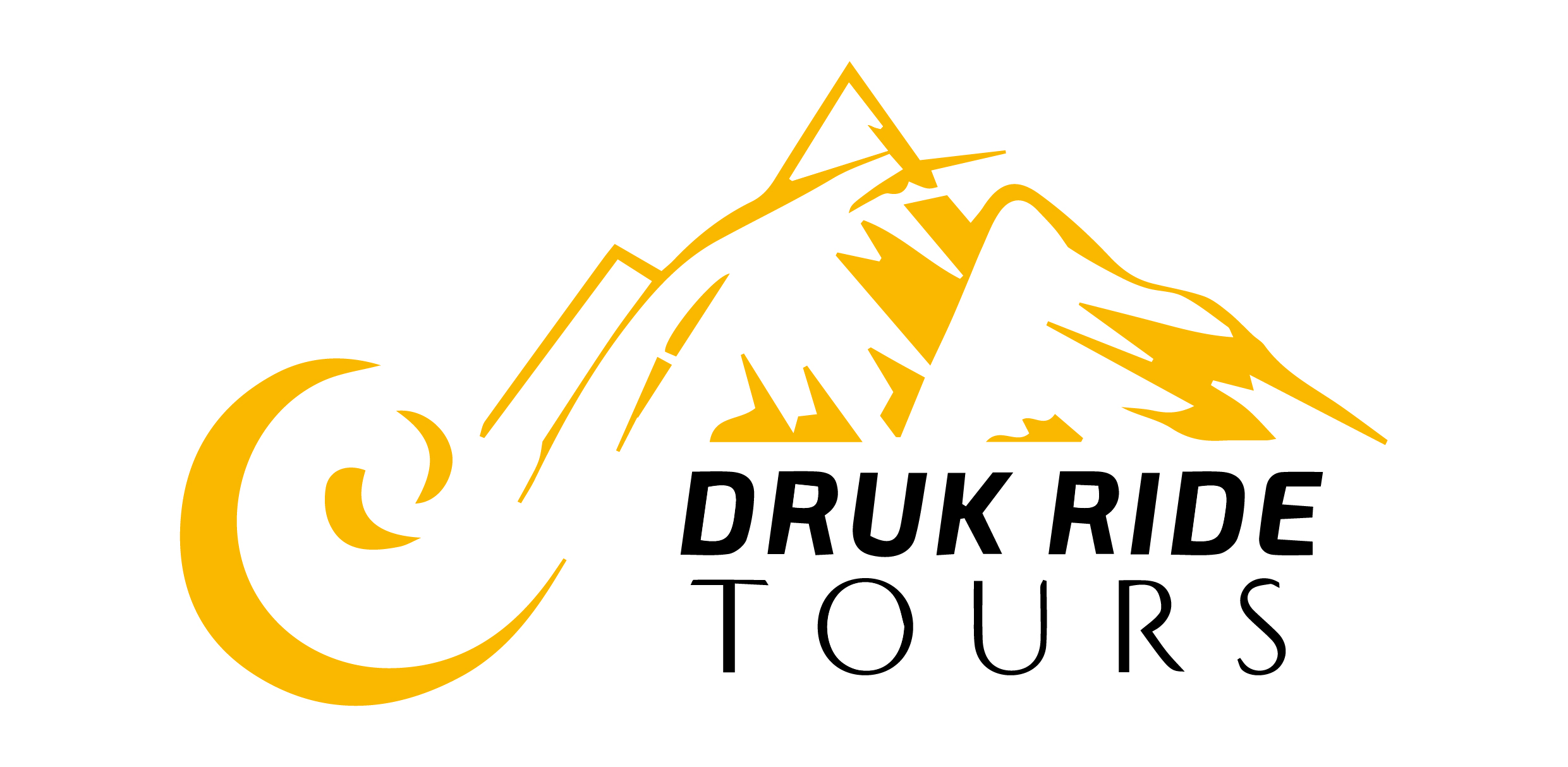 Druk Ride Tours offer's reliable, personalized and professional services to allow the maximum adventure of the richness of our country providing an agile destination to the most beautiful festivals, places and bird watching through out Bhutan, with the backing of professionals of vast experience in the field of tourism.
Among the services the company coordinates itineraries for a particular individual or groups, including hotel reservations, transportation, tours, car rentals, local flights, logistical support activities, specializes in cultural, trekking, river rafting, bus ticket, wedding and other special requirements necessary.

We know the experience that you expect should be fulfilled in every detail that is where our operator specializes to this needs in making your stay a memorable one, "little things in life makes a major difference", satisfaction and hospitality is our highest priority.

We can be characterized by being flexible and creative in the design of itineraries; for this we are diligent in the selection of our transport personnel, guides and all those persons involved in the operation.

Visit Bhutan the last Shangri-La, enjoy its beauty, the culture, scenery and let Bhutan 'gng' tours be part of your experience taking care of all the details.

Mission
To provide excellence in the field of traveling in Bhutan, satisfying the needs of our clients and always exceeding their expectation.

Vision
We aspire to become the leading tour operator in the country and our clients' best partner, with the highest quality of services, and demonstrating faithful commitment towards social and environmental responsibility.

Our managing policy
Our company is committed to promote Bhutan as high value low impact tourist destination, offering comprehensive and innovative solutions to satisfy our clients' needs to exceed their expectations, with the framework of quality, responsibility, equity and sustainable development.

We will achieve this by:
• Continuously improving our management system
• Controlling the environmental impact of our activities and services
• Supporting our local communities through socio-economical actions and life culture preservation
• Carrying out actions to promote equal opportunities and to ensure gender equity and
• Fulfilling our own goals and objectives.