Legpai Druk Yul Tours & Treks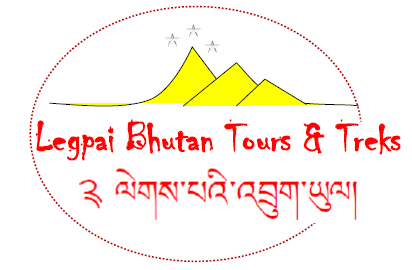 Having worked in the travel industry as a ticketing agent "air travel services" for the last 15 years, the market competition made it mandatory for value addition to the existing ticketing business. Therefore, in April 2014, I started a tour company, "Legpai Drukyul Tours & Treks". The meaning of Legpai is beautiful and Drukyul meaning Bhutan. Therefore, our mission is to offer unique and personalised experience to the clients world over.

In 1995, as a young boy I came to Thimphu, from a small village called Pata Bari, Sarpang Dzongkhag (District) in Southern Bhutan. My hometown falls under sub-tropical ecological zone ranging from 150 – 200m altitude where you get to see Gulmohar tree in full bloom - world's most colourful tree, during winter months (November to February) and many bird species that migrate from sub-temperate zones like Thimphu (2,350m / 7,710ft) and Bumthang (2,700m / 8,860ft.).

Group tours are not easy to plan, me and my dedicated team will assist you in planning and organising your tours of any of our itineraries or write or speak to us to plan an individualised itinerary or special interest tour with a focus on, for example, Botanical, Bird watching, Study tours for education institutions, R&R, Retreats for organisations, Farm stay, and Bhutan, and Kalimpong (neighbouring Indian hill station) tour package etc.

We develop our nature-based tours under the guidance of Ms. Rebecca Pradhan. In addition, she is also the source of pictures (landscape, plants, trees, flowers, golden langur & birds) that we have used in this website, we are highly indebted to her.

We pride ourselves in providing you with a comfortable tour and travelling experience in our country that best suits your schedule and interests.