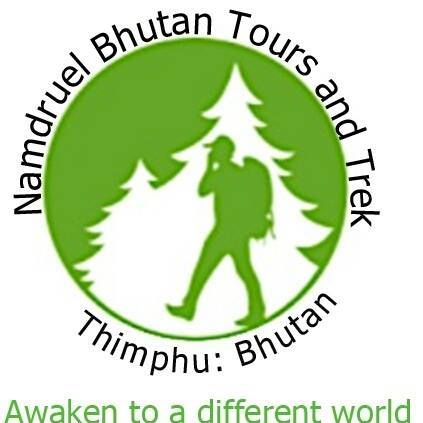 Namdruel Bhutan Tours and Treks (NBTT) is fully licensed and registered with the Tourism Council of Bhutan which is based in Thimphu, Bhutan's capital city. NBTT's primary goal is to welcome guests from all countries to visit this small Himalayas Buddhist kingdom, also known as "Drukyul – the land of Thunder Dragon", to experience a taste of our Gross National Happiness philosophy.

Each page of your journey to Bhutan, NBTT is always at your service to assist you discover the magic of country's natural scenery and cultural charming. In this context, we have designed various tours and packages to make sure that they will satisfy the needs of our valuable guests, as diversified below:

* Bhutan Culture tours

* Bhutan Spiritual tours

* Bhutan festival tours

* Bhutan trekking tours

Visit Bhutan through Namdruel Tours and Treks to enjoy our unique culture, to explore our beautiful valleys and mountains with clean fresh environment where you will relax and be mesmerized. NBTT heartily welcomes you to the kingdom of Bhutan to re-discover the happiness of travel.