Overseas Adventure Travel Bhutan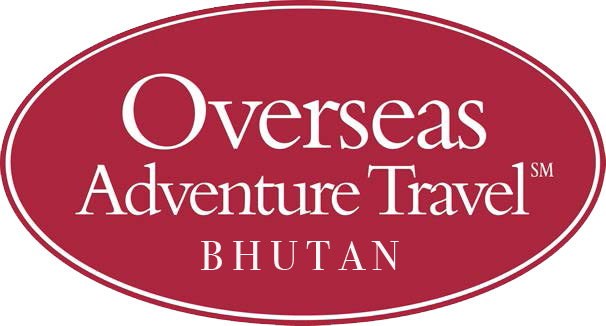 Our itineraries are designed exclusively for our travelers—active Americans typically over 50 who are young at heart and interested in experiencing a destination and not just seeing it. Curious life-long learners, they embrace opportunities to immerse themselves in local culture, go off the beaten path, and step out of their comfort zones to learn more about the world. Here's what makes us the undisputed leaders in small group travel along the road less traveled.

You'll journey off the beaten path to see more of the world and experience authentic glimpses of local culture by traveling in a small group of 8-16 travelers (with a group size averaging 14). Instead of rushing around like "tourists," we blend in with the locals to listen, learn, and experience the world like true travelers.

To see the world like the locals, you should travel like one. Our small group size allows us to take the roads—and waterways—less traveled. We try to include local transportation whenever possible during your adventure, so expect the unexpected.

As residents of the regions you'll be exploring, our Trip Leaders provide the firsthand insight that only a local can. These congenial men and women will make the traditions, history, and culture of their homeland come alive for you. And because we explore in such small groups, you'll be able to receive more "one-on-one" time with your friendly and informative Trip Leader.

You'll get to engage with local people throughout each adventure, especially during O.A.T.'s A Day in the Life experience. Typical experiences include village walks, shopping at local markets, visiting children at their school, and Home-Hosted meals with local families.

Our accommodations are chosen to reflect the spirit of our surroundings, from smaller family-run hotels and historic paradores to comfy tented camps exclusive to our small group. Occasionally, larger hotels closer to city centers are used. Wherever you stay, you're assured a restful night's sleep for the next day of discoveries.