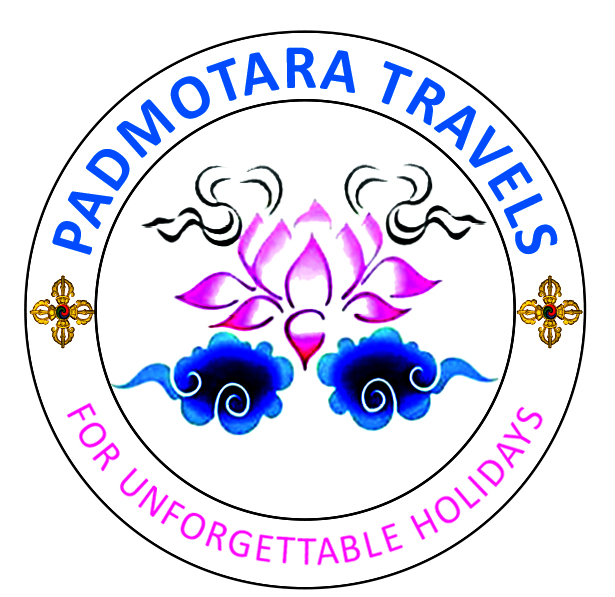 Padmotara Travels (www.padmotaratravel.com), founded by Mr. Saroj Chhetri and Ms. Indira is a experienced and leading in-bound travel agency in Thimphu, Bhutan. We are approved by Tourism Council of Bhutan (TCB), licensed and registered by Ministry of Trade and Industry, Royal Government of Bhutan in the year 2011. We are also active member of the Association of Bhutanese Tour Operators (ABTO).

Our goal is 'to provide YOU - our Guest with the most comprehensive, complete package of professional travel services so that you can enjoy your holiday of a lifetime that is exciting, comfortable and peaceful.'

We are a team of accomplished travel professionals with experience, proven skills and commitment to facilitate your travel to Bhutan. A happy and satisfied guest is our ultimate goal and therefore we will leave no stones unturned to achieve this.
While we have pre-designed packages that our clients can choose from (all available on our website –( www.padmotaratravel.com); You can confirm from our pre-designed itineraries we can customize itineraries to meet your travel interest and value for money.
We specialize in cultural tours to showcase Bhutan as one of the few remaining vibrant Himalayan cultures. We also can take you on a series of treks to suit your interests and budget to Bhutan's wilderness to experience Bhutan's pristine natural assets. For the adventurous, we will meet your desire to raft or kayak down Bhutan's clean and meandering rivers or if you wish to ride on bicycle or motor bike across the mountain's beaten tracks and roads.

Tashi Delek

Indira Chauhan
Managing Director


• What is Padmotara?
The name of our company Padmotara symbolizes purity in the white color of the lotus (Padmo). By emerging from the brackish waters of a tempestuous world, it raises itself above to surpass everything around it, unmatched in its beauty.
Like the Padmotara, we aspire to serve you our esteemed clients with total dedication to excel and to exceed your expectations. Consistently we will provide unmatched services to assure your happiness. Our team of travel consultants, guides and support staff will strive to provide you with an unforgettable experience here in our Small Great Kingdom.