Remote Bhutan Adventures Tours & Travel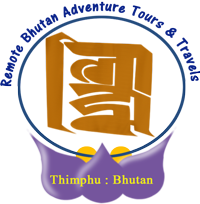 Remote Bhutan Adventures is all about ingenious discoveries of memorable travels in Bhutan. We offer wide range of travel packages including cultural, adventure, trekking, Cycling and biking, sightseeing, safari, or bit of everything mixed as desired by our guest. We are also specialized in designing unique tours to remote villages of Bhutan according to our guest's interest and time, where our guest can experience real Bhutanese village hospitality.
We extend our services to any kind of traveler, whether our guest is traveling for pleasure or business in a group or single, with family or friends. Our mission is to keep our guests all the time smilingly happy and contented with efficient and caring services.
We have highly trained and experienced tour guides, who will receive our guests at the airport, take care and guide your tours and eventually see off our guest at the airport. We arrange accommodations in a luxury hotels and memorable home stays, if you travel to remote villages. Our guest will enjoy variety of cuisines including most popular Bhutanese Ama Datsi.
Remote Bhutan Adventures Tours & Travel is committed in making guest's vacation/holiday in Bhutan, the most memorable experiences in your life time.