Tara Phendeyling Tours and Trek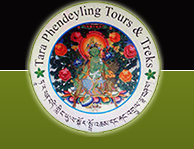 Tara Phendeyling welcomes you to Bhutan, the land of thunder dragon, nestled in the Himalayas, Bhutan is undoubtedly the Himalayan Gem, a country envied and loved.

We are on the personal touch each group deserves, whether smaller or larger. Each of our group gets to see Bhutan as if they are the only ones; indeed they are the only ones that matter to us. Therefore, while you can meet other travelers if you want, you will have your own guide, your own itinerary and transportation.

With us handling your travel arrangements in Bhutan, you are assured of the finest service unrivaled in the country. Our services are fully personalized and we do not believe in standard tour itinerary. Rather we take every details, interests and particulars of our clients and tailor the program to each group or individual's taste accordingly.